Mobile Kitchen
(Please do not call if you are trying to start a food vending business. Please review our Prices before calling serious callers only!)
You have come to the right place looking for a mobile kitchen because we have been in this business long enough to be able to satisfy all your requirements concerning a mobile kitchen. The mobile kitchen business is crucial to the food & beverage industry because:
Prices

Mobile Kitchen Price Monthly
Start @ $4,950
Mobile Kitchen Price Weekly
Start @ Call
Mobile Kitchen Price Daily
Start @ Call
Temporary Kitchen Facility: Mobile Kitchen, Dish-washing Unit and Refrigeration Unit Price Monthly
Start @ Call
Temporary Dinning Room Facility (12 x 60 to 144 x 60) Price Monthly
Start @ Call
Temporary Dinning Room Facilities Assorted Price Monthly
Start @ Call
Mobile Dish-washing Trailer Price Weekly
Start @ Call
Mobile Dish-washing Trailer Price Monthly
Start @ Call
Contact US: 1-800-205-6106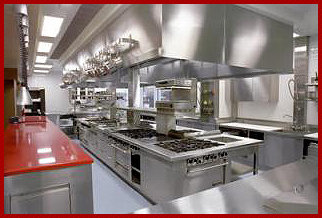 Our mobile kitchen services are in great demand with customers across various industries because of our attention to detail while manufacturing the mobile kitchen units. We are well known for the quality of our mobile kitchen units, and there are very few mobile kitchen companies that can match us in this aspect. Clients from all across the country buy our mobile kitchen units due to these reasons:
The mobile kitchen units we sell are federally compliant. This is very essential since there are lots of regulations in place regarding production, storage and transportation of food in a mobile kitchen.
Our mobile kitchen units are manufactured to meet every health code and you will not have any problems with the authorities on this count
The high quality of workmanship ensures that you can use our mobile kitchen at any sort of location, irrespective of the local conditions
The mobile kitchen units you buy from us will have a very long life span, thereby ensuring that you get a great return on your investment. A mobile kitchen is not inexpensive, and you therefore need to know that you are getting good value for your money.
Our mobile kitchen units are compatible with any sort of equipment or add-on.
Many of our clients who require a temporary kitchen do not always want to go to the extent of buying an entire mobile kitchen. In such cases, we offer excellent mobile kitchen rental services.
There are actually many advantages of using our mobile kitchen rental services. We rent out our mobile kitchen units at very affordable prices, and our clients find this to be very cost effective. They get a huge range of equipment along with the mobile kitchen units they hire from us, enabling them to produce any kind of food from these mobile kitchen units.
The other advantage of using our mobile kitchen rental services is that our clients are not tied down to any location, but can cater to their guests at any location of their choice. Our mobile kitchen units have been used to cater to a wide range of functions from weddings at remote locations to family functions and sporting events.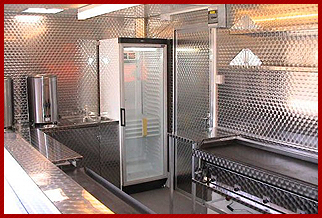 We offer mobile kitchen units of various sizes, and their modular design ensures that they can be easily increased in size. It is not uncommon to see our mobile kitchen units in operation to cater to the needs of huge crowds as well as to intimate gatherings of a very small number.
Use our mobile kitchen units to increase your revenues.
Contact us in case you need to buy a mobile kitchen or even if you wish to take a mobile kitchen rental. We assure you that you will get the best possible mobile kitchen at competitive prices.
Click here if you want to contact us for a mobile kitchen.
ALABAMA (Birmingham, Mobile, Montgomery)
ALASKA (Anchorage0
ARIZONA (Mesa, Phoenix, Tucson)
ARKANSAS (Little Rock)
CALIFORNIA (Anaheim, Bakersfield, Berkeley, Fremont, Fresno, Glendale, Huntington Beach, Long Beach, Los Angeles, Oakland, Riverside, Sacramento, San Diego, San Francisco, San Jose, Santa Ana, Stockton)
COLORADO (Aurora, Colorado Springs, Denver)
CONNECTICUT (Bridgeport, Hartford, Middletown, New Haven, New London, Norwich, Waterbury)
DELAWARE (Wilmington)
DISTRICT OF COLUMBIA (Alexandria, Georgetown, Washington)
FLORIDA (Fort Lauderdale, Hialeah, Jacksonville, Miami, St. Petersburg, Tampa)
GEORGIA (Atlanta, Augusta, Columbus, Savannah, HAWAII, Honolulu)
ILLINOIS (Peoria, Quincy, Rockford, Springfield)
INDIANA (Evansville, Fort Wayne, Gary, Indianapolis, Madison, New Albany, South Bend, Terre, Haute)
IOWA (Burlington, Davenport, Des Moines, Dubuque, Sioux City, KANSAS, Kansas City, Leavenworth, Topeka, Wichita0
KENTUCKY (Covington, Lexington, Louisville, Newport)
LOUISIANA (Baton Rouge, Lafayette, Metairie, New Orleans, Shreveport)
MISSOURI (Kansas City, St. Joseph, St. Louis)
NEBRASKA (Lincoln, Omaha)
NEVADA (Las Vegas, Chicopee, Danvers, Dorchester, Fall River, Gloucester, Haverhill, Holyoke, Lawrence, Lowell, Lynn, Marblehead, Middleborough, Nantucket, Sherburne, New Bedford, Newburyport, Plymouth, Roxbury, Salem, Somerville, Springfield, Taunton, Worcester)
MICHIGAN (Bay City, Detroit, Flint, Grand Rapids, Saginaw Warren)
NEW HAMPSHIRE (Concord, Dover, Manchester, Nashua, Portsmouth)
NEW JERSEY (Bayonne, Camden, Elizabeth, Hoboken, Jersey City, Newark, New Brunswick, Passaic, Paterson, Trenton)
NEW MEXICO (Albuquerque)
NEW YORK (Albany, Auburn, Binghamton, Brooklyn, Buffalo, Cohoes, Elmira, Hudson, Lockport Newburgh, New York, Oswego, Poughkeepsie, Rochester, Schenectady, Syracuse, Troy, Utica West Troy, Williamsburgh, Yonkers)
NORTH CAROLINA (Charlotte, Fayetteville, Greensboro, New Bern, Raleigh, Wilmington)
MAINE (Augusta, Bangor, Bath, Gardiner, Portland)
MARYLAND (Annapolis, Baltimore, Frederick, Hagerstown)
MASSACHUSETTS (Andover, Barnstable, Beverly, Boston, Brockton, Cambridge, Charlestown, Chelsea)
MISSISSIPPI (Jackson, Natchez)
MINNESOTA (Duluth, Minneapolis)
MINNESOTA (Duluth, Minneapolis)
OHIO (Akron, Canton, Chillicothe, Cincinnati, Cleveland, Columbus, Dayton, Springfield, Steubenville, Toledo, Youngstown, Zanesville)
OKLAHOMA (Oklahoma City, Tulsa)
OREGON (Portland)
PENNSYLVANIA (Allegheny, Allentown, Altoona, Carlisle, Easton, Erie, Harrisburg, Johnstown, Kensington, Lancaster, Moyamensing, Northern Liberties, Philadelphia, Pittsburgh, Pottsville Reading, Scranton)
RHODE ISLAND (Cumberland, Newport, North Providence, Pawtucket, Providence, Warwick)
SOUTH CAROLINA (Charleston, Columbia)
TENNESSEE (Chattanooga, Knoxville, Memphis, Nashville)
TEXAS (Amarillo, Arlington, Austin, Corpus Christi, Dallas, El Paso, Fort Worth)
UTAH (Salt Lake City)
VIRGINIA (Alexandria, Arlington, Fredericksburg, Lynchburg, Norfolk, Petersburg, Portsmouth, Richmond, Virginia Beach, Wheeling)
WASHINGTON (Seattle, Spokane, Tacoma)
WEST VIRGINIA (Wheeling)
WISCONSIN (Madison, Milwaukee)

We are the best in Mobile Kitchen, Outdoor Catering, Emergency Situations, Mobile Kitchen Rentals, Mobile Kitchen Equipment.